Flashback on "Scaling across borders: Good practices & challenges to achieve the SDGs"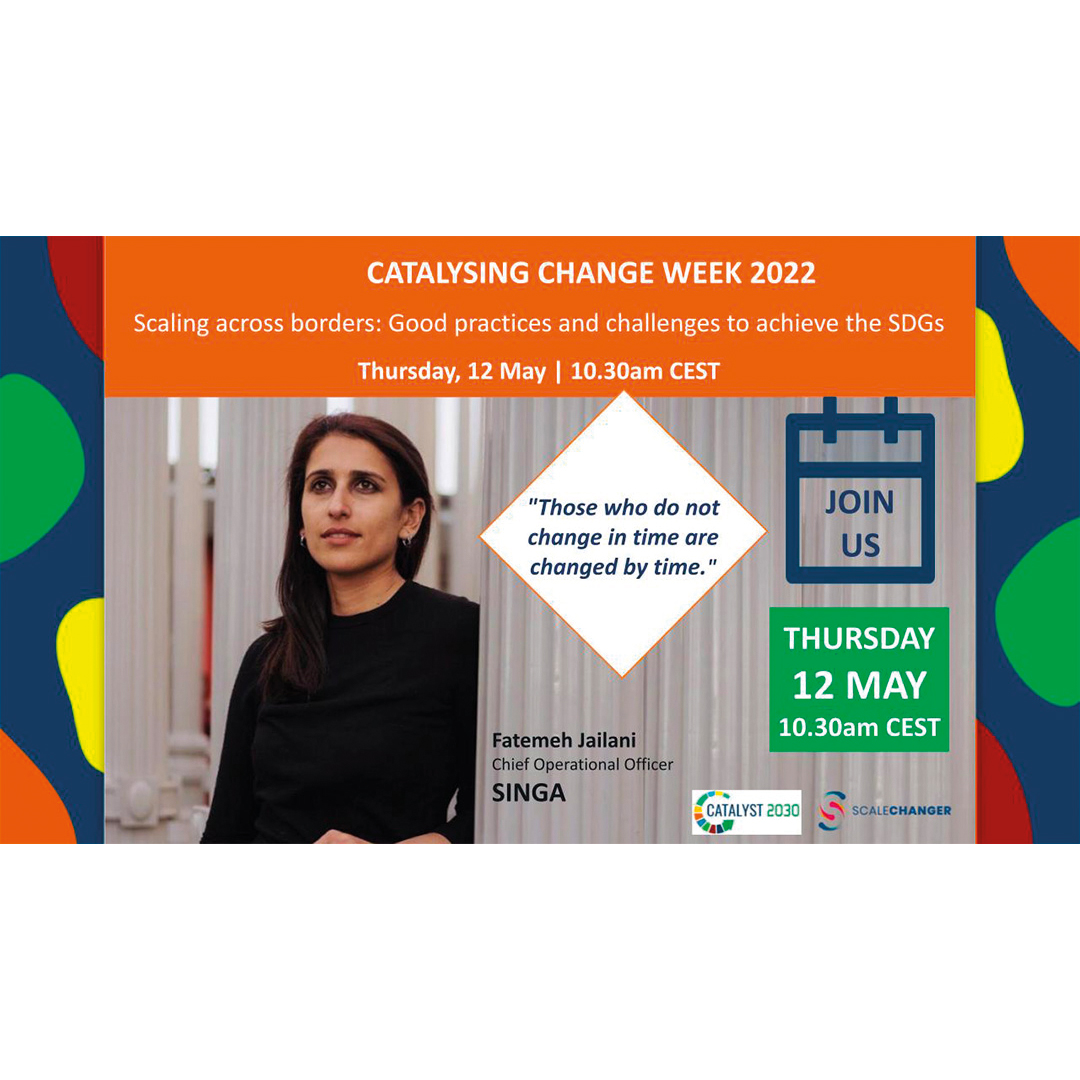 Scaling social innovations across borders is a powerful way to increase social impact on a global scale. For social entrepreneurs embarking on this journey, the road can be difficult. Yet many have succeeded and are now reaching out to beneficiaries in new geographies. During this conference, you will be able to discover the challenges they faced as well as the key success factors and the good practices when scaling in other countries.
Getting support when scaling up internationally is almost indispensable. Discover the perspective from a foundation that supports impact driven organisations in their development.
On 12 May 2022, ScaleChanger organised a conference to address this topic not yet well documented and gathered the following speakers:
Matthieu Le Grelle, Co-founder of DUO for a JOB, an organisation that matches young job seekers with an immigrant background with people over 50 who use their professional experience to accompany and support them in their job search.
Arame Gueye Sène, Executive Director of the Social Change Factory, a civic leadership centre whose mission has been to empower, emancipate, engage and advance youth in Africa since 2014.
Fatemeh Jailani, Chief Operating Officer at SINGA, a global movement that brings together locals and newcomers to collaboratively engage in social, professional and entrepreneurial projects.
Alan Barbieri, Head of programmes of The Human Safety Net - Generali Foundation. The Foundation's purpose is to enable people to shape a safer future by caring for their lives and dreams' to the most vulnerable in our society. Generali is mobilizing their people and resources – financial support, time, skills, networks, assets, products - to reach more people and amplify their impact.
Isabelle Hoyaux, Founder of ScaleChanger. We support social entreprises - in France and internationally- in their 

scaling

 up journey so that their solution can reach a greater impact and number of beneficiairies. ScaleChanger has been operating in France and internationally since 2014.
Watch the replay  below.
To access the conference summary sheet,
please click below and fill out the form :
Télécharger