Newsletter September 2023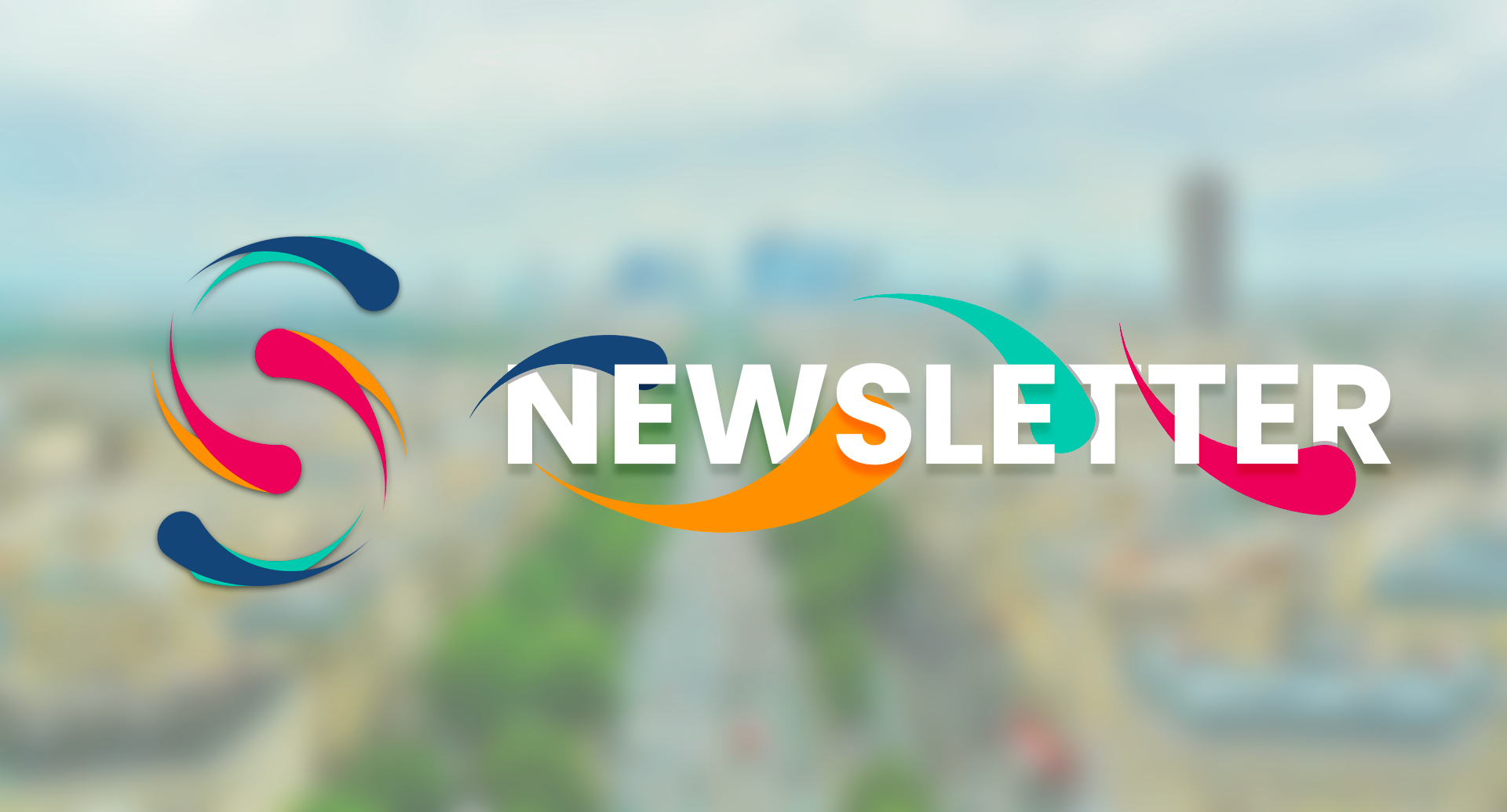 A look back at back-to-school events in France and abroad

This September, ScaleChanger attended two major events: the Universités d'Été de l'Économie de Demain, a must-attend event where business leaders, economic decision-makers and politicians come together to build tomorrow's economy, organised by Mouvement Impact France, and the 3Zero World Forum organised by Convergences.
The Universités d'Été de l'Économie de Demain (UEED) 2023: An Influential Gathering for a Sustainable Future
On August 30th, 2023, Paris hosted the 5th edition of the Universités d'Été de l'Économie de Demain called: "Towards an economy of peace". Bringing together more than 3,000 entrepreneurs and leaders, the event provided a showcase for social innovations and a space for discussion on how to build tomorrow's economy. Nine strategic proposals aimed at transforming our current economy into a more sustainable and environmentally-friendly system emerged from the various debates. The UEED2023 team is committed to working on these ideas before presenting them to the French Prime Minister, Elisabeth BORNE, in October.
Here are the nine proposals in question:
Creation of mandatory transition plans assessed by European regulators, with penalties for non-compliance or greenwashing.
Quota of time devoted to environmental issues in the media during election periods: to ensure that environmental issues hold an appropriate place in electoral debates.
Support to actors operating in the reuse industry: the aim of this proposal is to give players in the re-use industry the same level of support as that given to players in the recycling industry.
Ecological right of entry: inclusion of a reparability criterion within the standards governing access to the European market (Ecodesign).
Generalising the societal and ecological dividend: creating clear incentives for generalising the societal and ecological dividend.
Genuine employee participation in corporate decision-making and governance: inspired by the practices of the Social and Solidarity Economy (SSE).
Simplification of the regulatory framework to encourage experimentation and managerial innovation: encouraging companies to innovate in their management.
A unique public diagnostic tool to measure biodiversity footprint: suitable for businesses of all sizes, this tool is designed to raise awareness on biodiversity.
Generalisation of eco-socio-conditionality for business aid: stricter environmental and social conditions for the granting of business aid.
The UEED2023 team remains committed to working with policymakers to turn these ideas into concrete actions, helping to build a better future for everyone. Stay tuned for further developments on this initiative!
World 3Zero Forum: Working together towards a fairer, more sustainable world
Since 2008, the 3Zero World Forum has established itself as an essential focal point for change-makers determined to shape a fairer and more sustainable world. Every year, several thousand professionals from all fields gather in Paris to work together and create solutions to socio-economic and environmental challenges, both in France and internationally. Together, they call for a world with Zero Exclusion, Zero Carbon and Zero Poverty.
For its 15th anniversary, the World 3Zero Forum stayed on course by providing everyone, citizens and organisations alike, with the means and tools to think differently and act towards social justice and ecological transition! Over the past 15 years, the Forum has brought together more than 60,000 people, thousands of speakers and organised hundreds of conferences and workshops.
Zoom on ScaleChanger supporting Unapei and its Solidarity Generator: a springboard to innovation and help for carers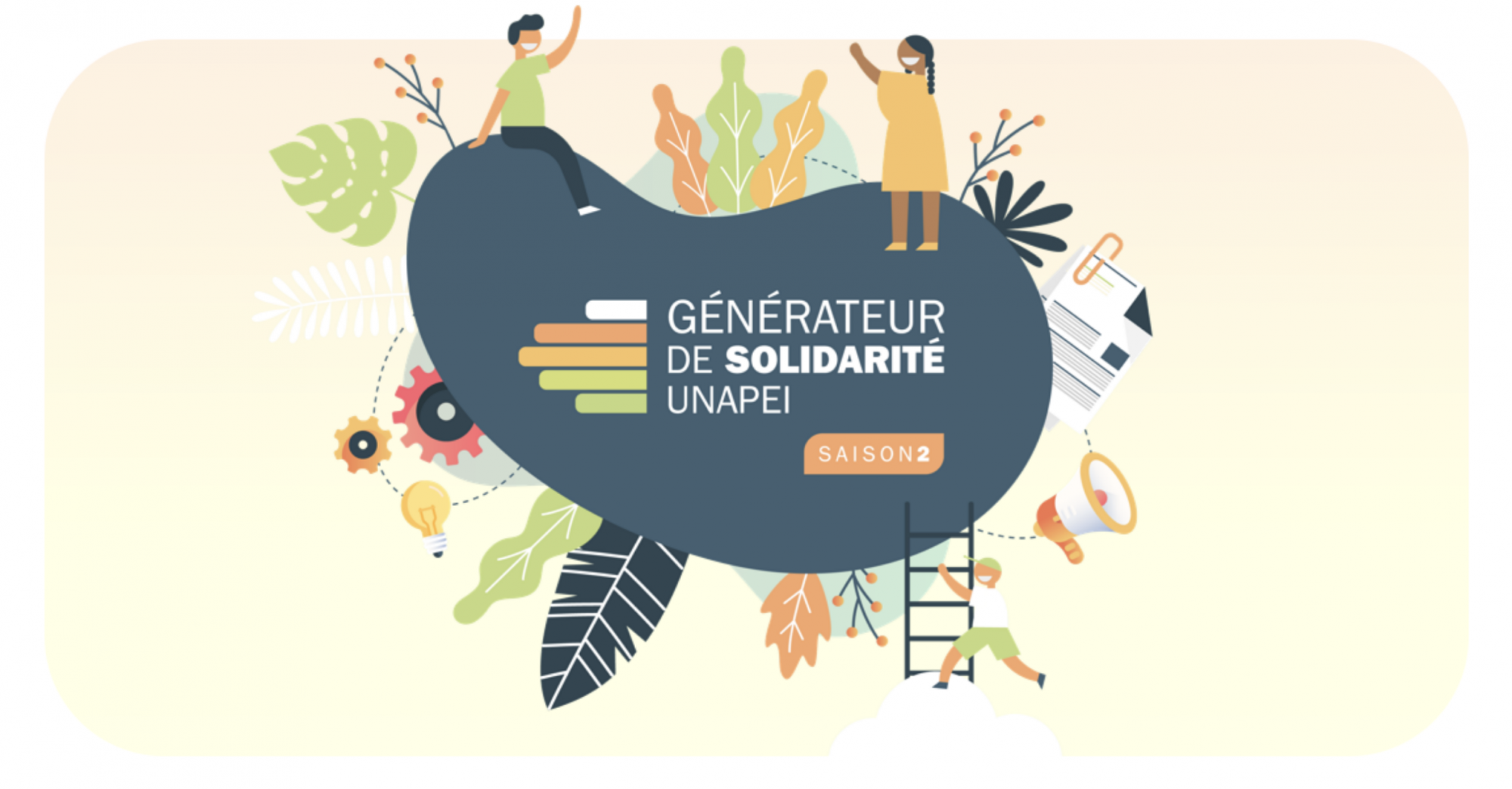 Unapei (fr only), a union of associations for parents and people with learning disabilities, is one of France's leading associations, with more than 330 associations and 3,300 establishments. Its main objective is to improve the quality of life of people with disabilities by advocating inclusion and respect for their individuality. In 2018, Unapei launched the "Solidarity Generator" (fr only), a programme dedicated to its network of associations which identifies, promotes and provides financial support for existing or potential schemes in order to help families in need for support.
As part of the implementation of the new edition of their Solidarity Generator, Unapei requested for ScaleChanger's expertise and support in replicating two impact-driven projects deriving from the Generator. We wanted to share Unapei's feedback after receiving our support. This year, family carers was the focus of the programme, and to carry it out, Unapei collaborated with ScaleChanger. Here are the different phases of the support mission:
Initially, Unapei and ScaleChanger worked together with a task force to clearly define the goals and desired impact of the "Solidarity Generator".
A jury panel then selected two projects focusing on family carers (people who provide assistance to disabled people and their family): Papillons Blancs de Lille and Papillons Blancs d'Hazebrouck (fr only). These are two activist associations fight against the isolation of families of disabled people. The first offers respite breaks for carers. The second organises discussion groups for carers. These projects stood out for their ability to be replicated.
The final phase of the project consisted in selecting and supporting the transfer of expertise to five other associations wishing to replicate these projects in their region. Since June 2023, these associations successfully organised the first summer stays for carers and opened new Schools of Triple Expertise.
In addition to the impact created by these replicated initiatives, this experience strengthened the ties within the associations network. Unapei is now considering future editions of its "Solidarity Generator", and in particular the strategy to scale in order to achieve greater impact.
SIBC 2023: a 100% women cohort

Each year, the Social & Inclusive Business Camp offers impact entrepreneurs from the African continent the opportunity to take part in an acceleration programme to prepare their scaling and fundraising journey. This hybrid program combines remote learning, with online sessions and access to a training platform, a physical bootcamp in Marseille, meetings with investors and the support from alumni-mentors.
As an active member of the consortium alongside Investisseurs & Partenaires, African Management Institute and Startup BRICS (fr only), ScaleChanger is running the 'scaling' part within the curriculum and the mentoring component.
For the 2023 edition, SIBC decided to have an all-female cohort of participants and mentors to show that female entrepreneurship and social innovation are key to meeting today and tomorrow's challenges, in Africa and around the world.
Since 2017, SIBC has supported more than 150 African entrepreneurs across the continent. The program receives financial support from the French Agency for Development (Campus du Développement) and support from Meet Africa 2 and Expertise France.
Follow the SIBC latest news on the official Facebook and Linkedin pages or on our social networks!
We worked together…
ChangeNOW's 2024 Call for Solutions is open!
ChangeNOW is three-day summit brings together the most innovative solutions and impactful changemakers. It aims at that accelerating the environmental and social transition by fostering the deployment of concrete actions and solutions responding to the biggest challenges of our century.
To apply, click here.