ScaleChanger at EMERGING VALLEY 2022!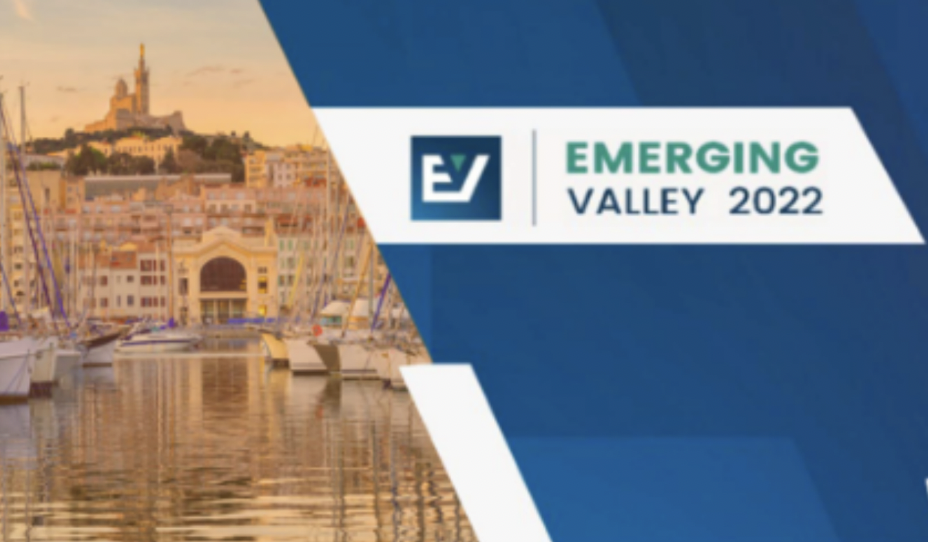 Entrepreneurs and their organisations face many issues: How to industrialise production? How to attract and retain the right profiles to have a committed team? How to get funds to finance this scaling plan? What changes can it bring  to an entrepreneur in evolving a rapidly changing organisation?
Let's dive into the experience of entrepreneurs who face these issues on a daily basis with a perspective from an ecosystem player and ScaleChanger, whose mission is to support entrepreneurs with a positive impact addressing these challenges!
Speakers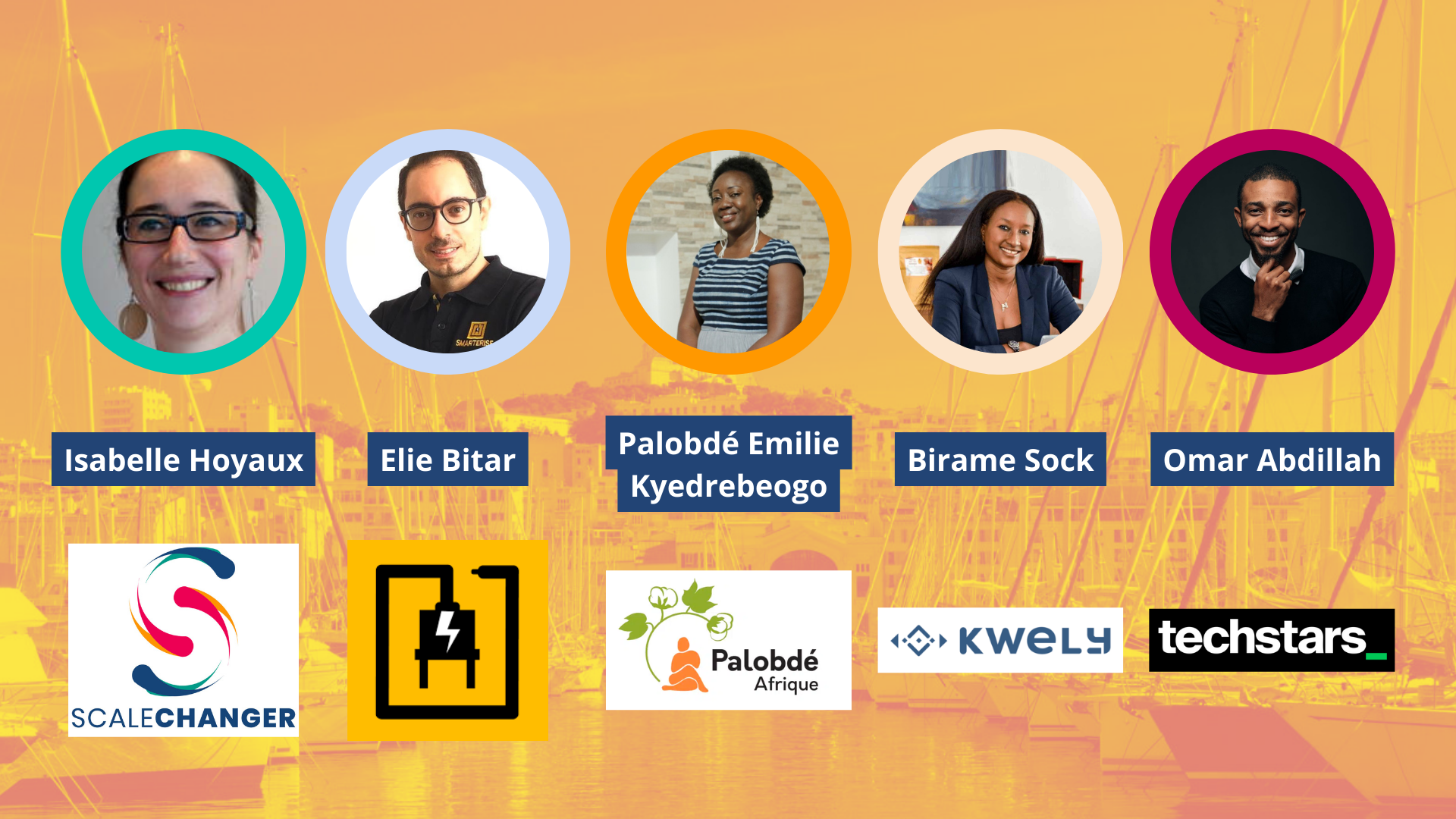 Isabelle Hoyaux, founder of ScaleChanger, an organisation which has supported social entrepreneurs in France and internationally since 2014 on their scaling challenges.
Elie Bitar from Smarterise, , a business that uses data to provide reliable and accessible energy solutions for Nigerian businesses to avoid diverse, expensive and unreliable energy sources.
Palobdé Emilie Kyedrebeogo, founder of Palobdé Afrique, which produces washable sanitary pads with organic cotton from Burkina Faso while conducting awareness campaigns on menstruation.
Birame Sock, CEO of Kwely, a business to business (B2B) e-commerce platform. It provides global buyers with an access to quality products made in Africa that meet international standards and offer customised, white-label solutions to suit their needs.
Omar Abdillah, head of Tech Star, a global network of entrepreneurs that has developped entrepreneurial community programmes and 48 accelerators, including 2 in English-speaking Africa.
Introduction by Isabelle Hoyaux : 
Scaling up successfully! But first, what do we mean by this scaling up? Scale up is a time when the company starts to grow substantially and when the business has a proven model and concept. It is a phase during which the company will develop and accelerate its growth.
This acceleration will raise many questions:
What strategy should I adopt?
In which territory or country should I set up?
Which team should I put in place to support this growth?
How to industrialise my processes?
How do I position myself as a manager?
ScaleChanger supports social entrepreneurs on a daily basis on these issues. The panelists gathered around this round table share their experiences on scaling up their respective organisations.
Q. What are the external challenges for impact-driven businesses operating in the African ecosystem and investors?
For Omar Ibn Abdillah, the key is to be convincing in the eyes of investors in order to raise their interest in the company and make them want to invest in it. Omar shares his own analysis on the different models of entrepreneurial ecosystems that he has identified:
In Nigeria, startups are usually founded in the United States. They raise funds there before expanding into the Nigerian market of 200 million people. Entering a new market in this way is easier and quicker, and limits administrative constraints.
In Kenya, M-Pesa, the community payment system where anyone can invest, allows people who have confidence in business ideas to invest in them. In this case, startups are created locally.
In other geographies, the lack of funding combined with the lack of government support makes it difficult to grow, accelerate or raise funds.
According to Omar, it is essential to focus on the startups business models before considering scaling up. The examples of Paypal, Alibaba or Airbnb are interesting because these companies developed under a unified growth model, i.e. people first consumed/used the solution massively and then people came to invest.
When it comes to the organisation at an internal level, many challenges accompany the acceleration of a social impact business. These include governance, human resources, knowledge consolidation, tools and processes, but also the posture of the leader, which evolves at each stage of the company.
Q.  From a human resources point of view, how did you manage to cope with the growth of the business?
For Emilie Palobdé, recruiting staff as soon as the activity grew was essential. In the case of Palobdé Afrique specifically, hiring trainees -prior to offering middle management positions- was the best solution to cope with the rapid growth of the organisation.
Finding the right team, getting people on board to help grow the business once funds have been raised, anticipating mistakes about how the money is used, are questions that Birame asked herself when she received her funds and had to put a team in place. According to her, the first challenge encountered at the HR level is the African workforce, which is mostly young and therefore very enthusiastic and ready to learn, but young staff means supervision, time and skills development that the company lacks when scaling.
The other main challenge is to attract candidates (Africans outside Africa or non-Africans) for highly technical positions. These people may have different and specific skills, visions and experience needed by the company but they can be hard to find locally. This is particularly the case when operating in the technological field of artificial intelligence. When the company needs this type of very specific human resource, it is important to know where to search for it and how to convince them. 
Lastly, the culture of the startup is particular and can sometimes "clash" with the standards of traditional companies in terms of rhythm, schedules and commitment. There is often a "clash" between the startup culture, which is flexible and entrepreneurial, and the reality on the ground, which is more formatted and structured.
For Elie, Covid-19 dramatically slowed down Smarterise and their clients' activities, but after the pandemic, the demand increased and several people had to be recruited. Smarterise decided to set up an employment  system where employees are dedicated to projects rather than to a one single and specific position within the company. This allows flexibility in the use of human resources once funds have been raised. Furthermore, one of the keys to recruitment, according to Elie, is to hire passionate people that you can rely on when a crisis arises. Lastly, another recommendation from Elie is to standardise HR practices and give access to share ownership to certain employees, especially the most motivated and committed.
Q. In terms of organisation, entering a scale-up phase implies major transformations for the company, particularly in terms of tools and industrialisation. How can you relate to this?
Smarterise's model is based on unit economies: The company seeks to reduce the cost per customer. Automating data collection through technology instead of sending employees to manually collect data from the customer was a great achievement for the company as Smarterise managed to make economies of scale and lower its cost per customer. Elie's advice is not to be afraid to set high goals from the beginning because there will come a time when a large part of the activity could be industrialized.
For Birame, it is essential to set ambitions and have a clear vision of where you want to go. Sometimes entrepreneurs skip steps and want to implement their plans very quickly, focusing exclusively on operational matters (e.g. having offices immediately or employees to manage, etc.). It is as a result important to take the time to identify the stage of the company, the goals to set, the existing resources, the operations to be put in place, etc., in order to be better prepared when scaling up.
Putting tools in place as early as possible in the company's development stage (to manage processes, human resources, operations, etc.) thus facilitates the transition to scale because the tools will already have been assimilated and the teams trained in their use. Indeed, technology today allows companies to facilitate their operations through inexpensive monthly licences.
Q. Quels sont les principaux enjeux rencontrés lors de la levée de fonds ?
Omar and Birame share their views.
According to Omar, when entrepreneurs are in the fundraising phase, they usually focus 100% on this activity, putting all their energy into preparing the pitch deck, attending investor events, etc. It is important to determine early on who will be in charge of the fundraising: the founder or a person recruited for this purpose, to set up a delegation of responsibilities in case it becomes the founder's responsibility, and to implement a fundraising plan. It is important to establish early on who will be in charge of fundraising: the founder or a person recruited for this purpose, to set up a delegation of responsibilities in case it is the founder, and to prepare the internal organisation of the company so that the company can continue to move forward during this critical moment.
According to Birame, the main challenge of fundraising in Africa is the variety of investors according to what the company wants to fund. For example, when you present a digital platform idea, it is easy to explain this concept to different investors and to show the revenues that will be generated. However, as soon as you introduce the idea of a support or training programme to create impact for the ecosystem, the lack of revenue from this type of activity holds them back. This is why it is more relevant to raise grant or loan money to finance these types of initiatives.
Also, for everything related to CAPEX, or capital expenditure, it is better to approach banks as investors are not interested in this type of heavy financing.
Lastly, Birame explains that one avenue to explore when raising funds is to register your business in your country as well as in another country -whenever possible- in order to attract external investors. By registering in Senegal and the US, for example, a company will be more attractive to a French or American investor, as it will be easier for them to get their money back in the currency they prefer. However, this recommendation is very difficult to implement as it implies to know the laws and regulations in the countries and few solutions currently exist to help entrepreneurs on this subject.
Q. And in terms of leadership and personal posture, what has scaling up brought to you?
For Elie, the biggest challenge was to move from a very operational -even hands-on- role to a more strategic role related to fundraising and team recruitment. It's a new job and a new posture to adopt.
According to Birame, when you are an entrepreneur, you become a chameleon. You change as the company evolves. The discourse and posture differ according to the person you are talking to: A partner, an employee, an investor. And when you're in a scaling phase, it's even more striking because you give 500%, even if it means prioritising your professional life over your personal one. But this is temporary and worth it!
Watch the full session (in French)👇
Further materials: 
(re)discover Scale Me Up, the diagnosis tool to analyse the maturity of your organisation to scale!