Newsletter October 2023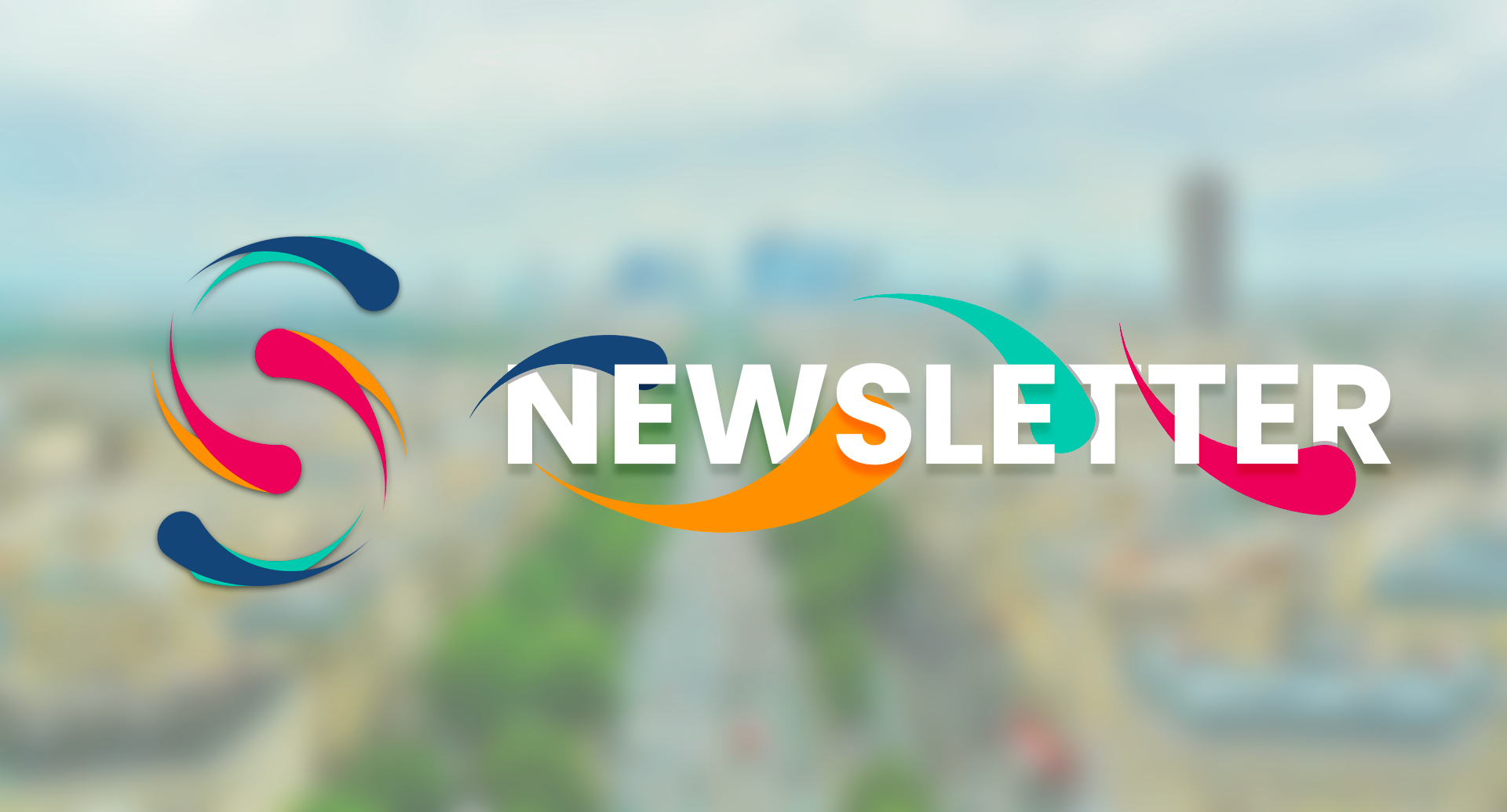 Discover how the French Rugby Federation increases the impact of its Ecological Fresco!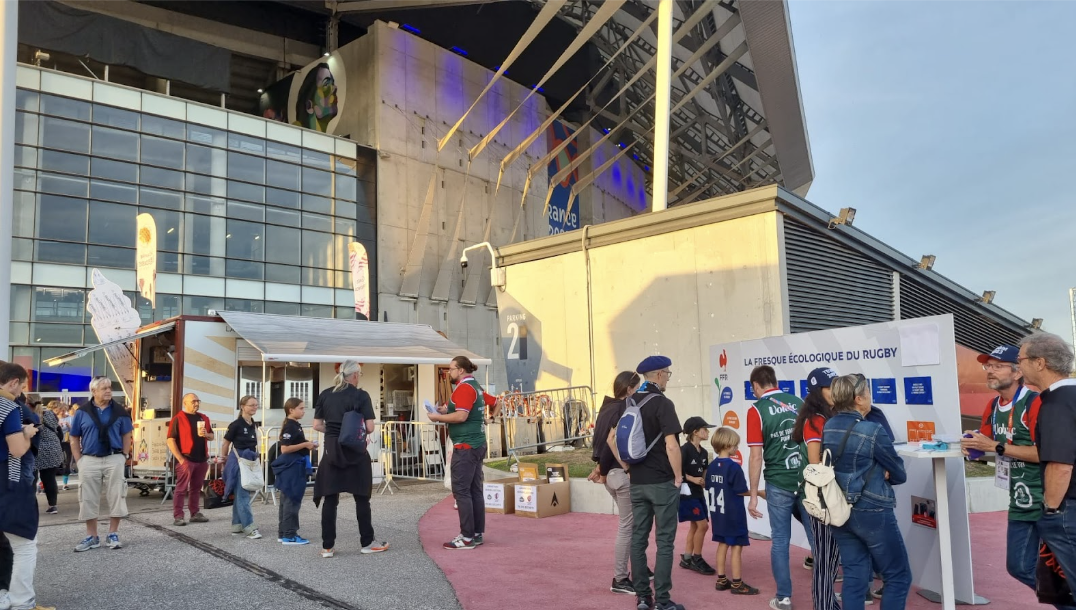 Launched a year ago, the French Rugby Federation's (FFR) Ecological Fresco project aims to raise environmental awareness within the rugby community through the creation of an educational fresco highlighting strong ecological messages and sustainable values about biodiversity and environmental protection.
To do so, the FFR encourages its members, from players to supporters, to be more aware and committed to preserving the planet and reducing the environmental impact of rugby. This fresco is the symbol for the FFR's commitment to a more responsible sport, respectful of nature, while inspiring the rugby community to take action for a more sustainable future.
For the last four months, ScaleChanger has been supporting the FFR as part of their participation to Impact 2024, a program aiming to support and strengthen the social role of sport through various calls for projects of general interest related to the impact of physical activities. Together, we worked on promoting and scaling the Ecological Rugby Fresco, using physical and sports activity as a tool for social impact.
👉To find out more, read the full article on our support for the French Rugby Federation here.
A look back at our participation in the SEWF 2023 in Amsterdam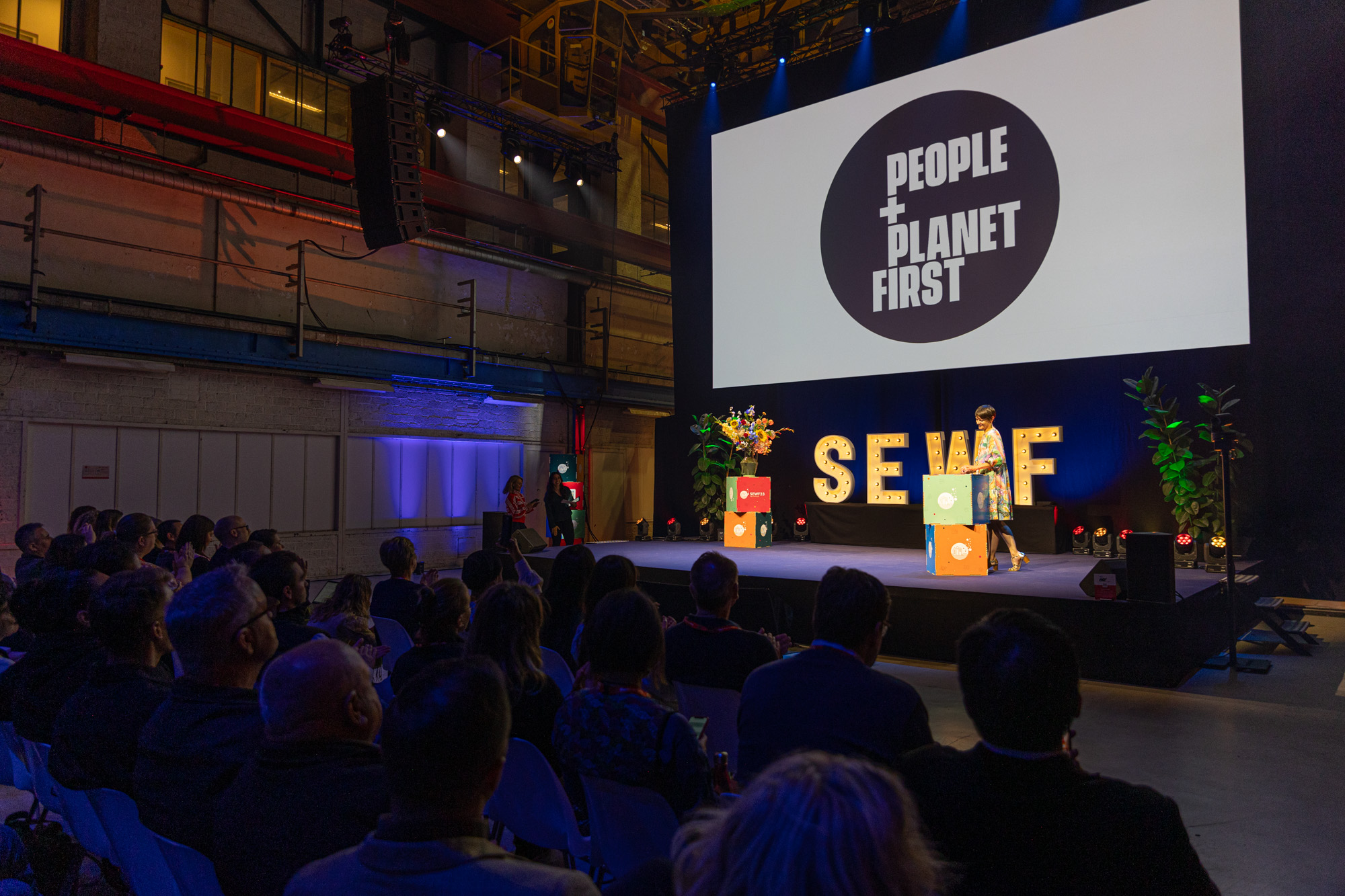 On October 11th and 12th, 2023, ScaleChanger attended the Social Enterprise World Forum 2023 (SEWF 2023) in Amsterdam, a major event in the field of social entrepreneurship.
About the SEWF 

SEWF 2023 is an annual global event that brings together impact entrepreneurs, thought leaders, impact investors, researchers and social change advocates. The main goal is to create a space where players from the social entrepreneurship sector can connect, share experience and discuss future challenges and opportunities.
The 2023 theme: "Collective action. Sustainable Change."

Participants were invited to explore how social entrepreneurship can play a crucial role in creating a more equitable, resilient and sustainable future for all. "Ecosystems", "Equity", "Migration", "New Economy", "Planet"...were at the heart of the various workshops and meeting times offered by the Forum.
For ScaleChanger, this event was an opportunity to :
connect with major players of ecosystem,
participate in workshops on topics related to our activities, such as the internationalisation of social innovation,
meet up with members of our European and international network, notably the EUCLID Network, a European network of organizations supporting social entrepreneurs, and Catalyst 2030, a global network of social enterprises and associations contributing to the achievement of the Sustainable Development Goals.
👉(Re)discover our session on "Scaling beyond borders" as part of Catalyst Change Week 2022
ScaleChanger introduces Charlotte, who has just joined the team!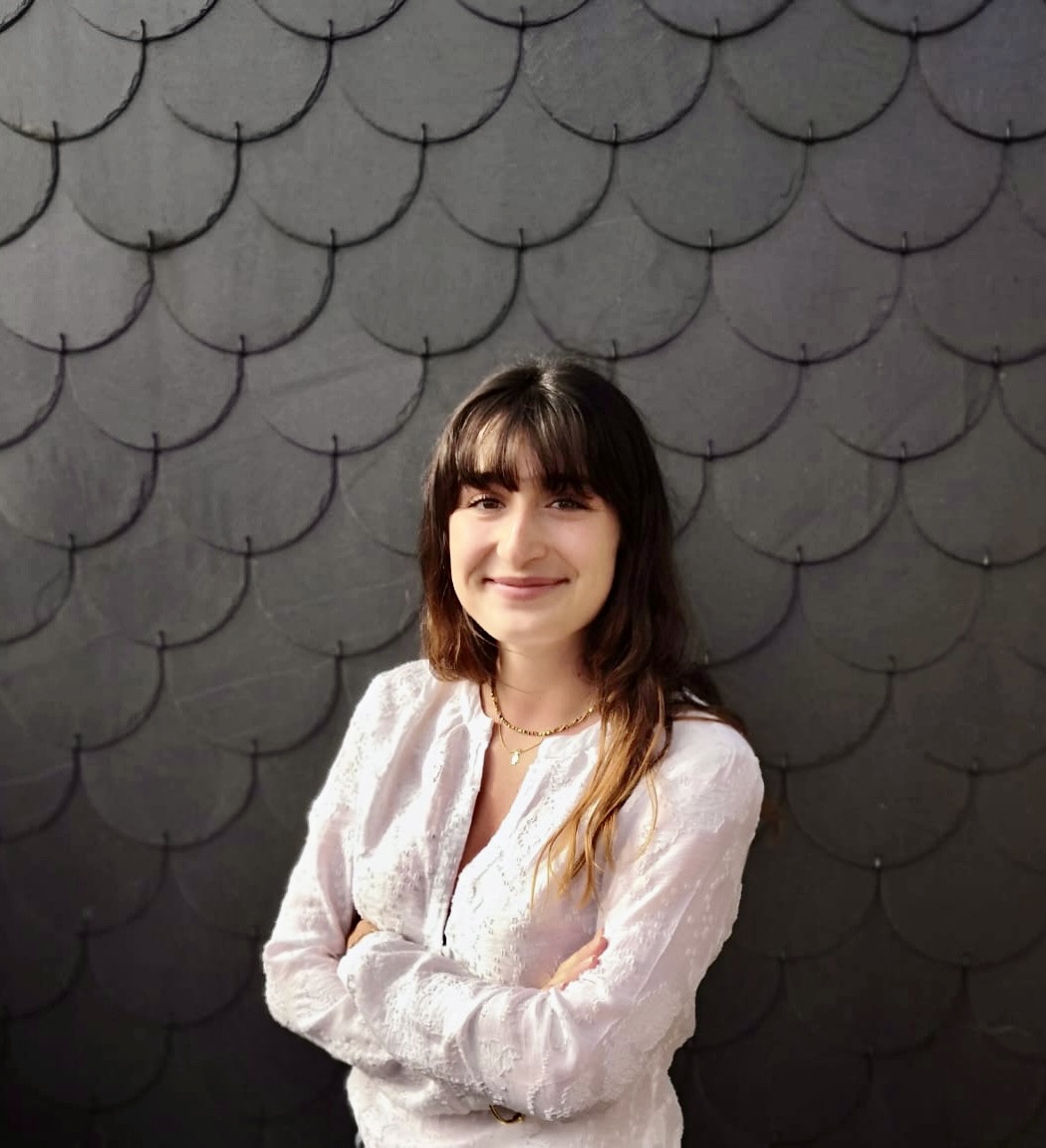 Currently preparing for a Master's Degree in Social and Solidarity Economy and Social Innovation at Sciences Po Bordeaux, Charlotte is convinced of the interdependence of social innovation and the sustainable development of territories. As part of a generation particularly affected by climate and social crises, Charlotte chose to focus her academic and extra-curricular activities on social entrepreneurship and impact-driven initiatives.
Through her associative experiences, such as the co-presidency of a student association aiming at raising awareness on Social Solidarity Economy among young people, Charlotte now has deep knowledge on issues inherent to the development and scaling of social innovations.
Her various experiences abroad made her particularly aware of the opportunities and challenges related to the scaling of impact-driven solutions while strengthening her determination to work towards a fair and equitable ecological transition.
Now eager to deepen her project management skills and her understanding of social impact entrepreneurship, Charlotte naturally turned to ScaleChanger as part of her work-study year. Charlotte has joined the ScaleChanger team in Bordeaux as a project officer for 2023-2024, to support the communication strategy, produce content for the ScaleChanger community while working on the organisation's impact assessment.
"Joining ScaleChanger is an opportunity for me to get perspective from what I've learned throughout my curriculum, within an extremely positive and stimulating professional environment!"