Do you need an easy and accessible diagnosis? Check out Scale Me Up!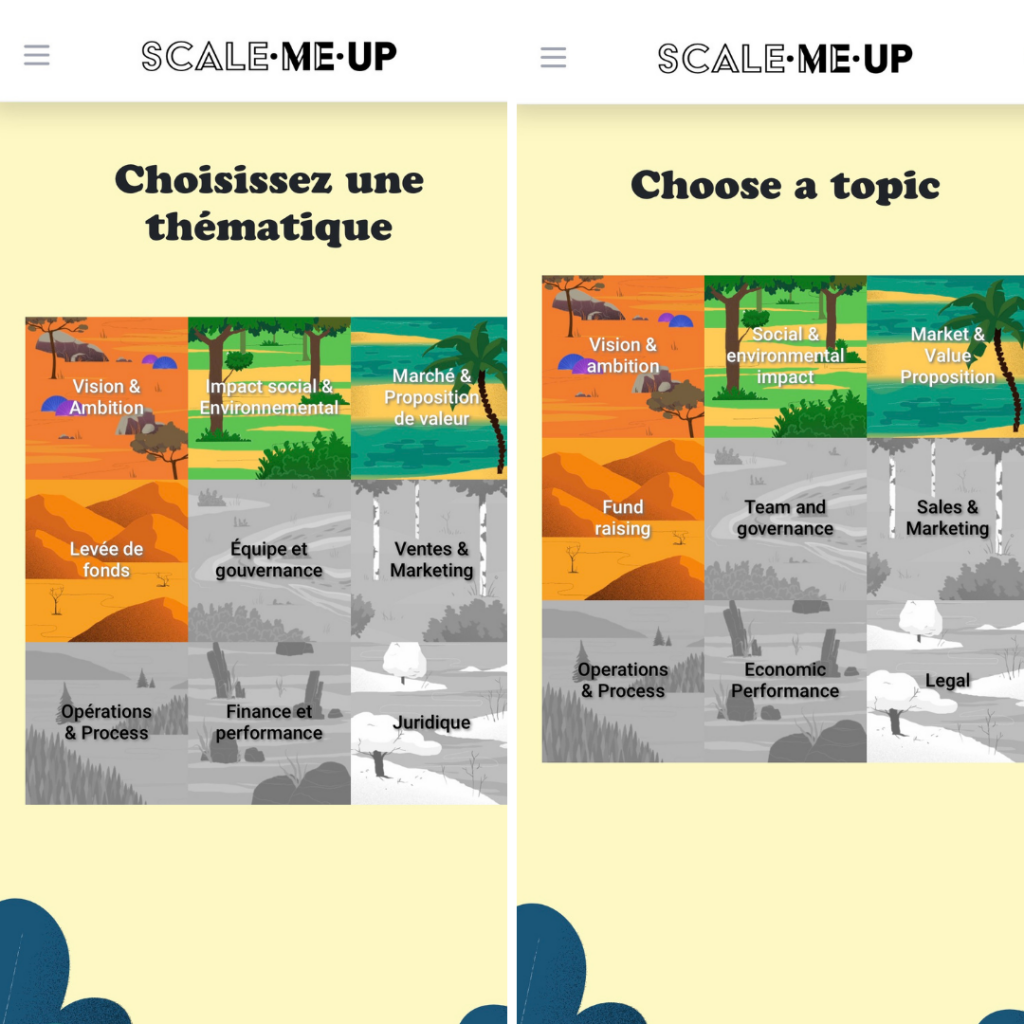 AFD and ScaleChanger unveil an innovative and unique tool for positive impact entrepreneurs in Africa who want to scale up!
While entrepreneurs need support and advice at all stages of their organisation's development, the Scale Me Up WebApp offers a 360° diagnosis of the company, through a fun and quick experience, to find out its level of maturity with a view to scaling up.
Scale Me Up allows users, through a series of questions, to identify their strengths and areas of progress in order to scale up and prepare, for example, to meet with investors at their stage of development. This tool was unveiled at the Emerging Valley Summit last December and previewed by participants at the Social & Inclusive Business Camp.
The Scale Me Up experience does not stop there: the solution also offers access to useful resources and the opportunity to join an international community.
Designed by ScaleChanger and the Agence Française de Développement, Scale Me Up is intended to be a multi-purpose tool: for organisations or support programmes and for the social enterprises themselves.
Check it out at www.scalemeup.io
Scale Me up is available for free in English and French.